11/05/2017 - Xu-Fu goes RSS Feed!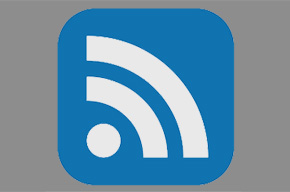 My last update took a very long time to complete, because most of the features were interlinked with each other. I could not publish any of them without the others being in place. Now that the user system is up and running, I can easily add things on top and also have the time again to work on some smaller, fun things.

For a start, I implemented the suggestion of Flatluigi to add an RSS feed for the blog!
Since I'm not posting very often, this should give you a convenient way of notifications whenever there is something new :-)
You can find the subscribe link directly below the headline.

Thanks for this great suggestion! Please let me know if there are any issues with it!

Little teaser for the next update: site-wide Ready-Checker, why not? :D

All the best,
Aranesh
10/29/2017 - Xu-Fu 2.0 is live!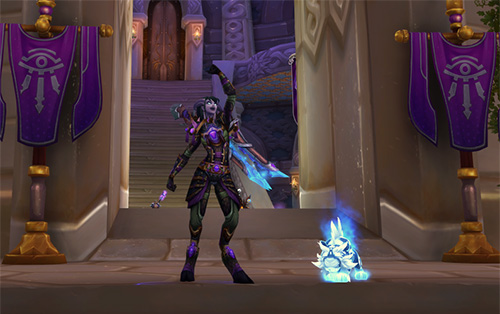 It's done !!!

I always wanted to add a user account system for wow-petguide.com, but in order to do so I had to learn many new things.
It should be easy to use, with enough features in it, but also well encrypted and secured. All of this took a lot of time, but I'm very proud to announce that Xu-Fu accounts are now live!

Check out the "Login" button on the top right. I recommend creating an account using your Battle.net account. That way you won't need an additional password and will be logged in automatically.
It's built on Blizzards security standards. No hassle and perfectly safe. You can then edit your profile to your liking, change your username here (the default is your BattleTag), add a description and so on.

Having an account will allow you to message other users, post comments without additional input fields and track your own comments to see when someone responded.
Speaking of comments. Voting and sorting them differently? Yes, that's in as well!

The core part of the update is however linking your pet collection to your account. You used the Collection Viewer before? Now it's even easier!
If you sign in with Battle.net (or connect your Battle.net account later on), Xu-Fu will grab your collection automatically and always keep it updated for you.
It's then linked to your profile for others to see (unless you opt for more privacy in the settings).

But that's just the starting point. It is the basis that many of my ideas will build upon: to make the page even more accessible, easier to use, and more intelligent!
I will have to spend some time to see how the accounts are working, but soon I will add new features based on your user account and collection.
The Legion Ready-Checker for example - how about everywhere on the page? ;-)

There's definitely more to come, but for now please enjoy the new system and do let me know what you think of it! Either here in a comment, the usual social media, or... send me a message directly on the page o/

Yours,
Aranesh
09/29/2017 - Aranesh is back :-)


The last weeks were super relaxing. I saw and learned a lot of new things and spent equally as much time chilling on a beach :D
Now it's time to put that restored energy to some good use!

But first of all another big thank you for putting together all your insights and ideas for Family Fighter. In those two weeks, more than 3000 comments were submitted! Because of the sheer number of comments, it's the first time I won't manage to read all of them. I'm sorry for any great idea hidden in there unanswered. If you expected a reply and did not receive one so far, please just send me a mail or hook me up on Discord (Aranesh#6150).

Back on topic, I mentioned restored energy and that has to go somewhere. Before my vacation I came very close to finishing some of the most important features of Xu-Fu 2.0 and I'm rather confident now that I can put it live towards the end of October!
Here's my current development status:


| | |
| --- | --- |
| Item | Status |
| User Registration and Login | Done |
| Login with Battle.net | Done |
| Personal profile page | Done |
| Settings (email / pw change etc.) | Done |
| Selectable user icons (including character pics) | Done |
| Automatic import of pet collection | Done |
| Comment system rework | 98% |
| Messaging system | 50% |
| Notification system revamp | 20% |

Not much missing!
I'm really excited to finish all this and set it live. After spending almost a year developing it all I am looking forward to hear your feedback!
09/10/2017 - A big thanks and a small brb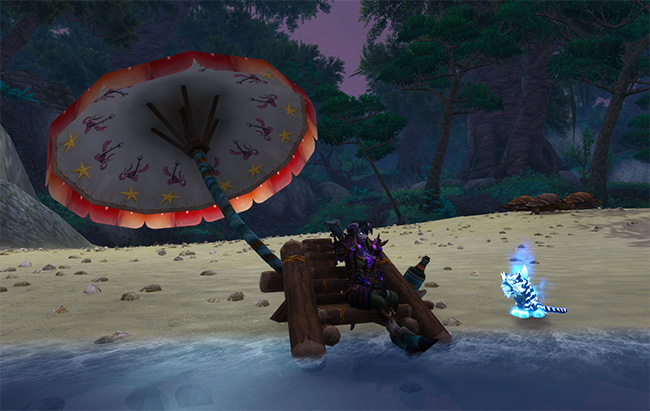 Argus sure kept us on our toes, but thanks to the many suggestions and comments, all Family Fighter combinations now have strategies!
Not all of them are perfect, and some amazing ideas are probably still hidden in the sheer mass of suggestions sent in.
But slowly and steadily, we are going through them and adding more to the page. I want to say a big thank you to Lazey, Nyari, Jaguar and Remte in particular, who are actively working on the strategies besides me: your help is truly invaluable!

And of course I want to thank everyone who contributed. Without you, the Argus section would never have been filled so fast after release. Not in any special order, thank you for sending in strategies that were already added to the page:

Kananga, Atanzarian, BiXia, Dalster, Puffah, Deckar, Tsoonami, SakuraFish, Caitlin, Simca, Elesack, Matt, Elwoode, Miyka, Ninety, Barlenor, Audum, Yepah, Ariyana, Jon, Harahwah, 3ceph0los, AliceInAcidland, Thuggert, Afroshouji, Caoimhin, Erodrellila, Xinnara

(Sorry if I missed anyone!)

Before the next big pet content patch, I plan to have some better features in place to support such an undertaking.
But first, there are other plans to follow: vacation plans!
I'll be gone for two weeks from today on and will leave the page in the hands of my amazing helpers.

Thank you and take good care of Xu-Fu while I'm gone :-)
Aranesh