08/27/2018 - New view on your strategies


When Legion was released, I struggled very hard to keep up with the world quests and test+add strategies. Now with BfA, since everyone can upload strategies, every one of the new quests has a number of different alternatives available already.

It worked out very well, all thanks to you, the creators of all those strategies out there. A BIG THANK YOU!

And as a little treat I've just completed the last important feature for it: A "My Strategies" section!
Hover over your name on the top right, check it out. You'll see a summary of your strats, how they do, and you get notifications if someone writes a comment on your strategy :-)
08/13/2018 - Battle for Azeroth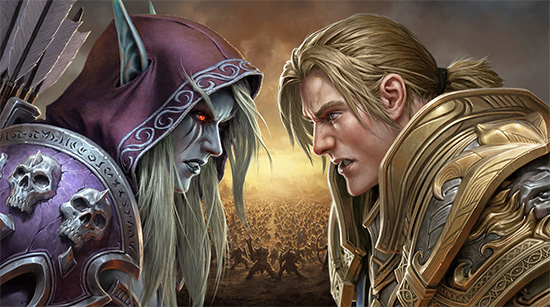 The release of a new addon is always a very special time. All that anticipation, culminating into the first hours of entering new zones and experiencing all the new content that we only read about or maybe saw some videos. Or played on the beta, but it's not the same right?

All that is going to happen in just one hour. For that, Xu-Fu and I wish you an amazing start into this new expansion. Let everything else be aside for a while, embrace the experience, and enjoy it!
08/01/2018 - Add your own Strategies!


What's that ominous Plus sign right next to each strategy? Your way to add strategies to Xu-Fu of course!

It was long overdue and from this day onward you can stop adding your strategies into comments, because now you have access to a full new toolset allowing you to upload it right there as a new alternative!

Make sure to check out the Strategy Creation Guide if you have questions, or want to know how everything works exactly: https://www.wow-petguide.com/index.php?m=StratCreationGuide

And if you have any feedback or questions, post them here or send me a message!
07/16/2018 - Battle for Azeroth - Pre-Patch Preparations


One month to go for Battle for Azeroth, and this week the pre-patch will hit already! With so many changes coming in that patch, a blog entry about it is long overdue.

1. Use your pet charms today!
Pet Charms as we know it will lose in their value immensely. With the pre-patch comes a new currency and you won't be able to buy upgrading stones with the old charms anymore. So if you still need some or want to stockpile, spend them today!
Details: https://us.battle.net/forums/en/wow/topic/20762158027?page=5#post-82

2. Pre-Patches break stuff
Especially the API, the data source that Xu-Fu is using to grab info from the WoW servers like pet skills or your collections. It's very likely that some of this will break in the process. In the past it took Blizzard about 1-2 weeks to get everything back together. In the meanwhile, you might see incorrect pet stats or weird errors. Sorry!

3. Xu-Fu is not ready :-(
I am working hard on getting things done before the addon hits, but I did not make it in time for the pre-patch. Unfortunately, and to my regret, some parts of the page will be outdated from tomorrow on. That is especially true for any strategy involving the Teroclaw Hatchling (looking at you there, pet dungeons!).

I would like to shed some light on why it takes so long, and why there is nothing visibly changing on the page in the meanwhile. From the very start, the user system had one larger goal: allowing every user to upload their own strategies. To make that possible I needed a user login system, and breeds, and a better handling of alternatives - all that is working towards that one goal.
Previously I had a little admin tool where my helpers and I could change and update strategies. In all these update processes, it broke and simply to save time, I did not repair it but continue working on the new strategy editing mode. That's why we were not abble to update all the strategies in time.

But, I plan to have this all done *before* Battle for Azeroth, and it looks promising! Fingers crossed and thank you so much for being patient with me through the next few weeks :-)
07/01/2018 - Dynamic Alternatives!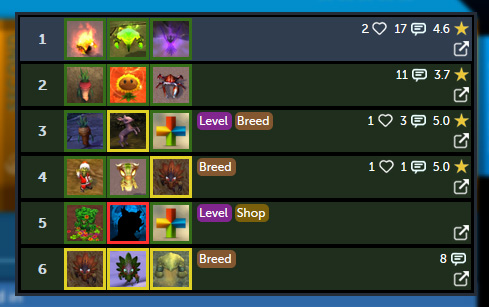 Another update already!
This one went much smoother than I expected, and I'm super happy about it. It is feature 2 of 3 core things I need to complete before Battle for Azeroth hits the shelves. That gives me another 6 weeks from now to finish up and have Xu-Fu ready for the next addon. Yay!

Here's what's new today: dynamic alternatives!

The page started out without the possibility to have more than one strategy for a fight. Rather quickly it became necessary to add more, so I created the system that has been active for almost 3 years now. It first supported up to 9 alternatives, but that soon became too few and I extended it to 15. And now, with the plans I have, that won't do anymore.
This release removes the limit entirely. But with more alternatives, a better sorting system needs to be in place and that's what you will notice immediately.
The list of strategies is no longer set by myself or a moderator. Instead, when you open up a fight, all available alternatives are checked for a few criteria:
- is it one of your favourite strategies?
- do you own the pets?
- are there good or bad tags on it?
- what is the rating of the strategy?

According to that, the page will pick the highest one to show you, and the alternatives menu shows you all the others in the order of their likely importance to you. Some of that you can control directly:
- if you set a strategy as favourite for example, it will always be shown first.
- In your Settings you can also select which tags are important to you and which you dislike - if you don't mind TCG pets for example, move it to the ones you prefer and more of these strategies will show up.

Likely, giving a strategy a fitting rating is now so much more important and will help you and everyone else to have a better experience.

This is quite a big change in how the page works and I am very curious to hear your feedback. Please let me know what you think of it.